COLOR SENSATIONAL ULTIMATTE
SLIM LIPSTICK
COLOR SENSATIONAL ULTIMATTE
SLIM LIPSTICK
&nbsp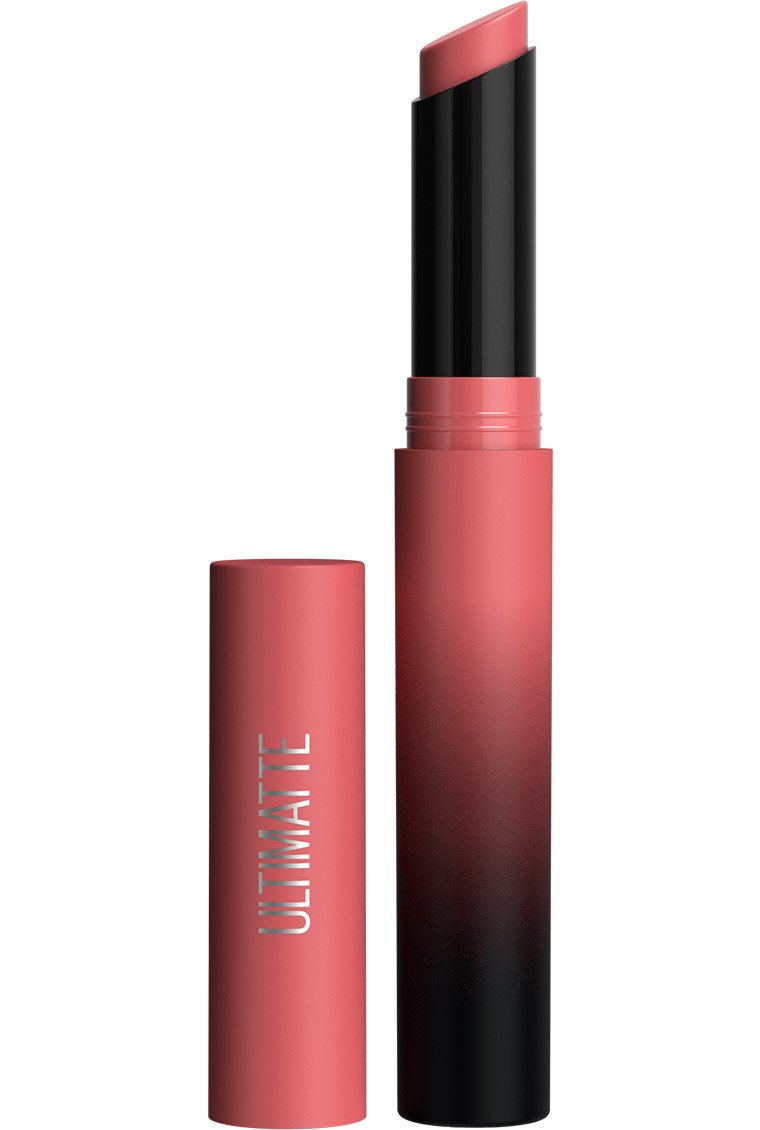 COLOR SENSATIONAL ULTIMATTE
SLIM LIPSTICK
&nbsp
By clicking on this button, you are about enter an augmented reality visual experience.
Shop Now
Color Sensational Ultimatte slim lipstick delivers more intense color with an extreme matte finish and a comfortable, lightweight feel.
With Color Sensational Ultimatte, more is more! That's more matte, more color intensity, and lightweight feel.* Color Sensational delivers a lightweight blurring formula made with high-impact pigments in this extreme matte lipstick. Now available in a slim, luxe bullet and a full range of beautiful, non-drying lipstick shades. From More Berry to More Mauve and More Scarlet - nude lipstick to red lipstick - there's definitely more for you to love. Now, that's sensational...
Step 1. Apply Maybelline Ultimatte matte lipstick in the center of your upper lip and follow the contours of your mouth.
Step 2. Glide the matte lipstick across the entire bottom lip.