HOW TO APPLY MASCARA LIKE A PRO
How To Apply Mascara Like A Pro

Mascara is key to stand-out eyes, but perfecting your application can take a bit of work. Discover how to apply mascara like a pro in this tutorial.
PRO TIP
You don't need falsies for va-va-voom lashes. One swipe of a mascara wand can level up your natural lashes - you just need the right technique to achieve it! Here's how. Ready to pump up the drama? Mascara doesn't just tint your lashes, it can lengthen, volumise and curl too. So before you swipe up, consider the effect you want and choose your mascara accordingly.
FIND YOUR PERFECT MASCARA
Volumising Mascara

Arguably the most popular formula, this mascara delivers a double whammy with ultra-thickness and luscious length. The wand is key: dense, wispy bristles will distribute product evenly, helping you avoid clumpy lashes. Our recommendation? Volum' Express The Colossal Mascara.

Lengthening Mascara

This formula is great for giving short lashes a lift. Lash Sensational Mascara fits the brief perfectly, with a fanning brush that opens up the lashes for a naturally beautiful look.

Curling Mascara

Cue lash lift off! For a quick and easy lash-lift effect, look no further than The Falsies Lash Lift Mascara. The double-curve lifting brush delivers impressive salon-style results at home.

The Falsies Lash Lift Volumising Mascara
HOW TO APPLY MASCARA LIKE A PROFESSIONAL MAKEUP ARTIST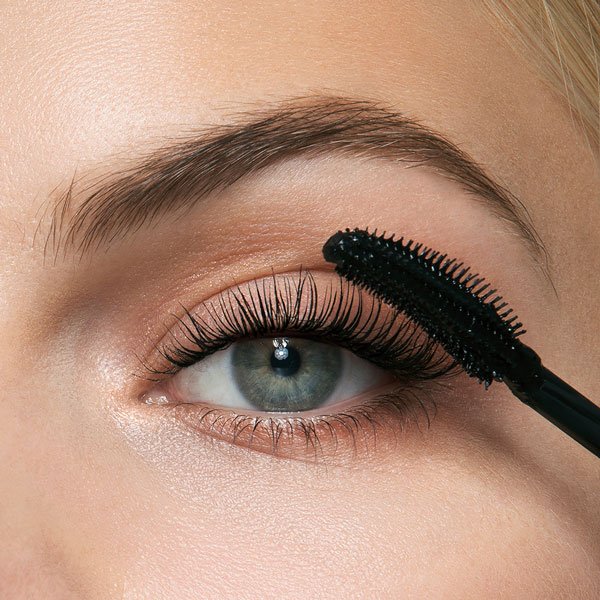 Now you've found your ideal mascara, follow this step-by-step tutorial to learn how to apply it like a pro.

Step 1. Don't underestimate the power of a good eyelash curler! Curling your lashes, focusing on the ends and corners, gives your mascara a head start.

Step 2. Much like your foundation, eyelashes need primer. Primer can help hold mascara in place as well as elongate the tip for longer-looking lashes. Choose the right formula and it will also be chock-full of nourishing ingredients like Lash Sensational Serum. Apply before mascara for major lash impact.

Step 3. Apply the mascara from root to tip. Begin at the root of your upper lashes, wiggling the wand back and forth as you work your way up to capture each individual lash. Blinking lashes on the mascara wand can also help volumise lashes quickly. Layer up to three coats of mascara – anymore and they may start to flake! Apply mascara to bottom lashes using just the tip of the wand to avoid clumping.
PRO MASCARA TIPS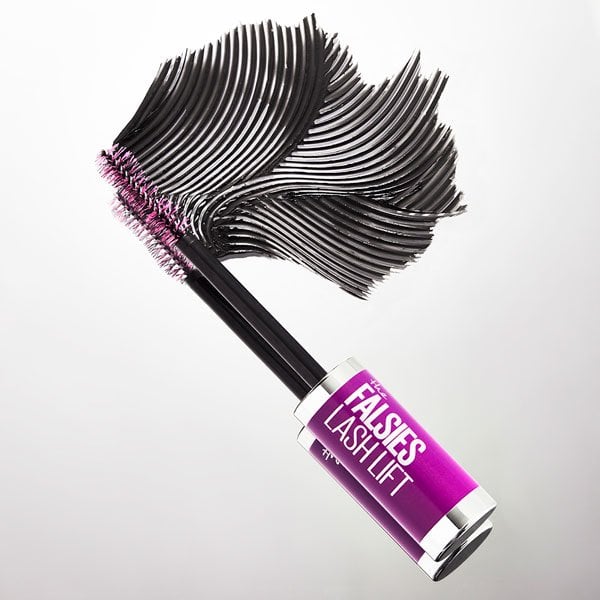 FAN IT OUT: Use the wand vertically when you reach the outer and inner corners of your eyes, brushing outwards to get fan-like definition. This ensures each eyelash is well covered.

AVOID CLUMPING: It's all in the twist. Instead of grab-and-go, twist the wand out of its tube and wipe off any excess product. It's a must when applying mascara to help avoid clumping.

TRY BOTH SIDES: For high-impact thickness and serious volume, apply mascara to both sides of the lashes. Apply to the inside of your lashes as per usual, then brush product on the outer side from root to tip. Take it slow – you don't want to mess up that perfect curl!

LET IT DRY: Smudges happen, but they're easy to fix. Let it dry before picking off each smudge with a damp cotton bud. This avoids shadowy smears across your eyelid.