How to Make Lashes Look Longer With Mascara
When it comes to makeup, getting your lashes looking long and luscious with just a tube of mascara can at times seem a little daunting. However, as with most things, getting the kind of insanely long lashes you've always wanted is all about being in the know. Achieving sky high lashes and eyes that pop is all about knowing which mascara to use, how to prep your lashes and executing the right technique. So, for those wondering how to make eyelashes look longer with mascara – here's how to step up your lash game.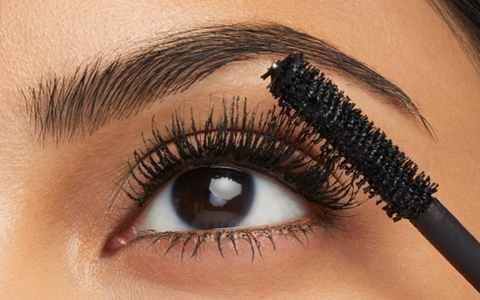 What is the best mascara for short, thin lashes?
Is it possible to achieve the look of false eyelashes without having to actually wear falsies? Absolutely. If you've got the kind of lashes that are on the short, thin side then a lengthening mascara is about to become your new best friend.

When it comes to how to get long eyelashes with mascara, we love The Falsies Surreal Extensions Mascara which increases lash length +36% and achieves 10x volume. So, how does it work its magic? The new Hybrid Fiber technology, which is a mix of fibres of different sizes helps visibly lengthen lashes. Meanwhile the new extended helix brush coats lashes from root to tip to extend every lash and achieve the effect of falsies, without having to deal with the drama of applying false lashes (because, who has time for that on a Monday morning?).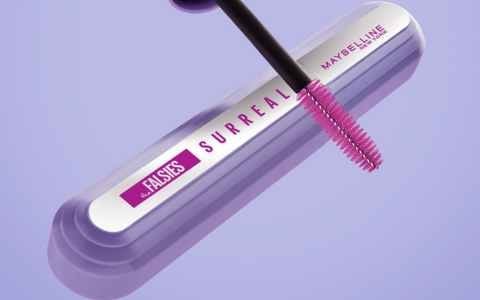 When it comes to choosing what is the best mascara for short lashes, other great options include Lash Sensational Sky High Mascara which is infused with bamboo extract for long, full lashes.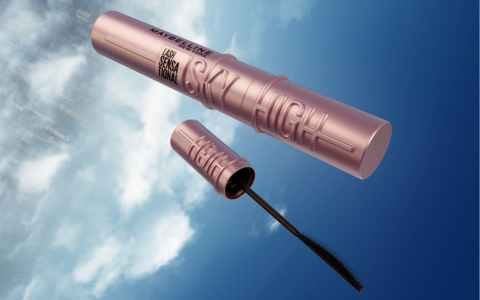 How to make eyelashes look longer with mascara
You've gotta love the makeup sorcery that is mascara. However, with great lashes comes decisions. Armed with just a tube of mascara, you can turn short lashes, straight lashes or thin lashes into something to rival a pair of falsies. But the question is, should you go for a lengthening mascara, or a tube that gives you that voluminous look you've been hoping for?

While lengthening mascaras are designed for (you guessed it) lengthening, volumising mascaras are all about adding an extra level of thickness to your eyelash root. Both are great choices – it just depends on your beauty goals. So, how to get long lashes with mascara? It all comes down to mastering a few basic steps.
Consider the following mascara tips to be the crucial building blocks of achieving super long lashes.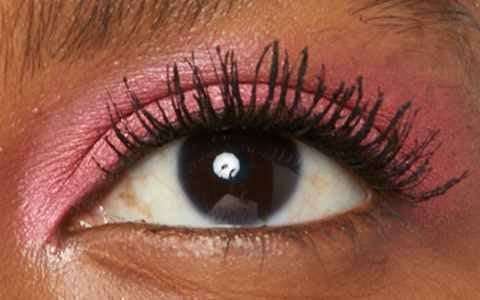 Use a lash serum
Think of using a lash serum as the pre-mascara move that will whip your eyelashes into shape. Infused with arginine and provitamin B5, conditioning ingredients for thicker and fuller looking lashes, apply Maybelline's Lash Sensational Serum in the morning and at night for stronger, more beautiful looking lashes.

• Before you condition your lashes, start with a clean eye area and then apply a layer of the serum from root to tip and along the base.

• Make sure to allow the serum to dry before applying mascara. Get set for a major lash boost!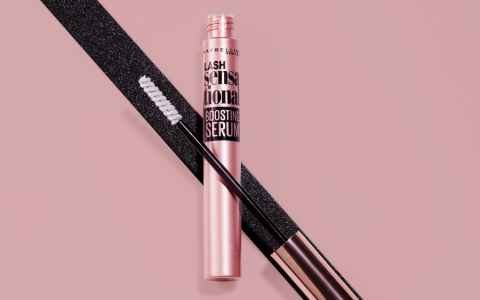 Curl lashes before mascara
The must-have tool when it comes to how to make your eyelashes look longer with mascara is a good ol' fashioned eyelash curler. Curling your lashes before applying mascara means you make the most of every single bit of length your eyelashes can offer by curving and lifting them upwards.

• Start with a quality eyelash curler and clamp the lashes at the base.

• Work the curler up the length of the lashes bit-by-bit to help achieve an instant lash lift, along with getting the desired curled effect. Lock it in with Snapscara Waterproof Mascara to really make the most of that curl!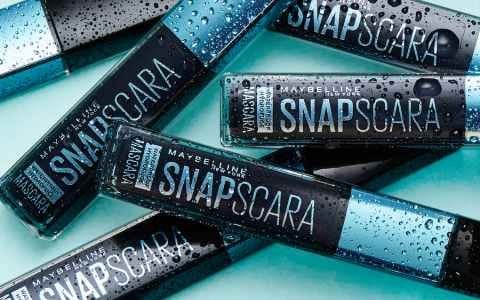 Apply multiple coats
The key to how to get long eyelashes with mascara is to remember that you don't have to stop at one coat of mascara. It all just depends on the finish you want. If you're going for a more natural, "no makeup" makeup look then a single coat is fine. However, if you want to dial up the drama and go for a bold look-at-me effect, try mascara layering. A pro tip is to actually layer two different types of mascara, a lengthening formula to help define the lashes, followed by a volumising formula like The Falsies Lash Lift Volumising Mascara to lift and add impact.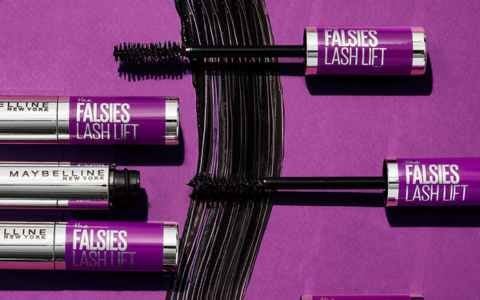 Watch your technique
Is there really a technique to applying mascara? It might seem pretty straightforward but yes, there is a particular way to apply mascara to get the desired, lengthened finish. The first thing to remember when it comes to how to make eyelashes look longer with mascara is to apply the product from root to tip, really ensuring you coat every single lash. Some makeup artists suggest applying an additional coat working the wand down from the tip to the root to help lengthen lashes further.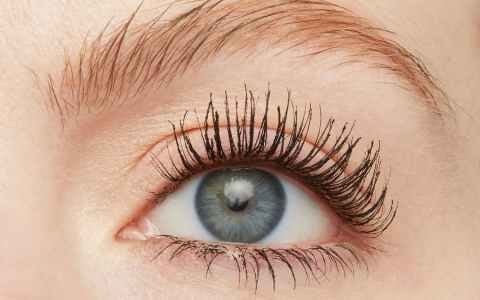 Learn how to tightline
Still wondering how to make eyelashes look longer with mascara? Allow us to introduce you to tightlining – a technique where you apply eyeliner to the waterline (the skin between the eyelashes and eye) to help lashes appear more voluminous. It's a simple step but oh-so effective.

• The first step is to curl your lashes so you can lift them and see the waterline more clearly.

• Before using your eyeliner, make sure it is sanitised. Sweep the eyeliner (sticking close to your lash line) from the outer corner of your upper waterline and work towards the inner corner. You can then repeat this step on your lower waterline if you wish for that "siren eye" look.

• You can set your eyeliner by applying eyeshadow in the same shade as your eyeliner on top of the outline you've drawn.

• Use an eye makeup remover to tidy up any smudges then apply mascara. And voila! You've mastered the art of mascara.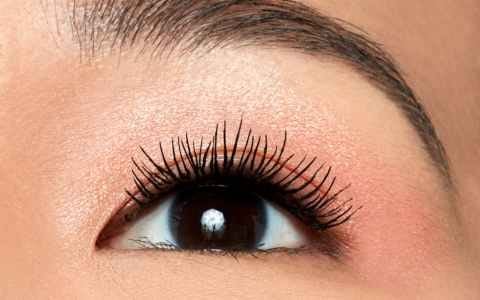 Still unsure which mascara will give you the dream lashes you want? Check out our guide to how to choose the right mascara.