FOUNDATION GUIDE OILY SKIN

The Best Long-Wear Foundations for Oily Skin. Good news: It is possible to keep shine at bay with these top foundation picks...

Explore more
GOT OILY SKIN?
We feel your pain! There's nothing worse than battling breakouts and a shiny T-zone by midday. The secret to makeup that stays matte all day is beginning with a foundation that suits your skin type. Here's what to look for…
WHAT'S THE BEST FOUNDATION FOR OILY SKIN?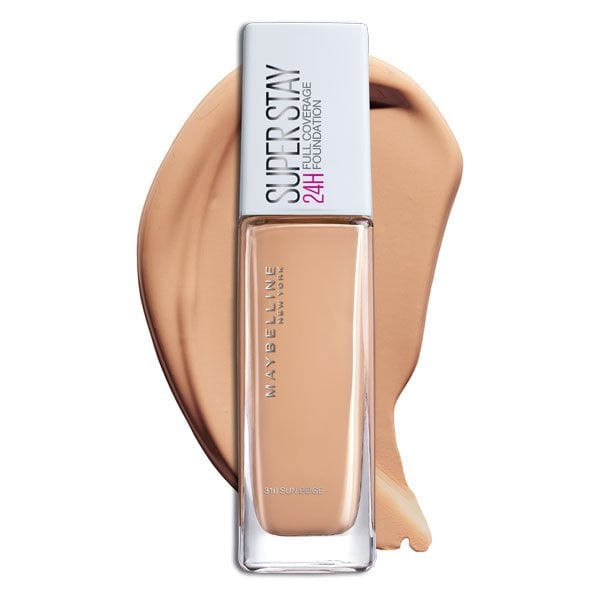 As your skin already produces enough oil on its own, oil-free and powder formulas that absorb the excess will give you an airbrushed (not cakey) finish. Another thing to look for is longevity, as oily skin types make makeup more prone to 'melting', creasing and smudging.SuperStay 30HR Foundation locks in moisture without adding to the oil AND goes the distance. Explore our full range of foundation here.
HOW TO APPLY FOUNDATION ON OILY SKIN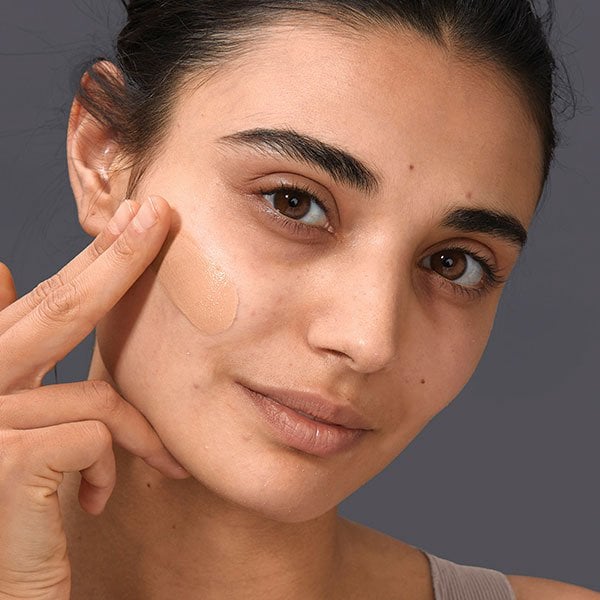 Prevent the midday makeup slump with these no-fail foundation application techniques for oily skin:

Step 1. Cleanse your face with an oil-free, clarifying cleanser to remove excess sebum and dirt.

Step 2. Apply Fit Me Matte + Poreless Foundation, which eliminates unwanted shine while minimising the appearance of pores for a beautifully airbrushed, mattified finish. It's lightweight and breathable, so won't cause clogging either. Instead of applying it evenly to all areas of the face, be conscious of the spots that tend to get oiler than others. In those areas, allow the foundation coverage to be little bit more sheer, or even replace with powder.

Step 3. Illuminating powders are a one-way trip to shine town. If you have oily skin, look for matte, loose translucent powders that soak up the oil a bit more than regular pressed powder. Nip shine in the bud with Fit Me Loose Finishing Powder. Dip a large powder brush into the product, tap off excess and dust lightly over your face, focusing on areas you know need extra oil-absorbing powers like the T-zone. Plus, setting powder is key to making foundation last on oily skin.

Step 4. Set your look with a spritz of setting spray to help your makeup go the distance. We love Lasting Fix Setting Spray as it contains a 2 per cent film former to lock in make-up, with no melting, fading or shine.
BEAUTY TIPS AND TRICKS FOR OILY SKIN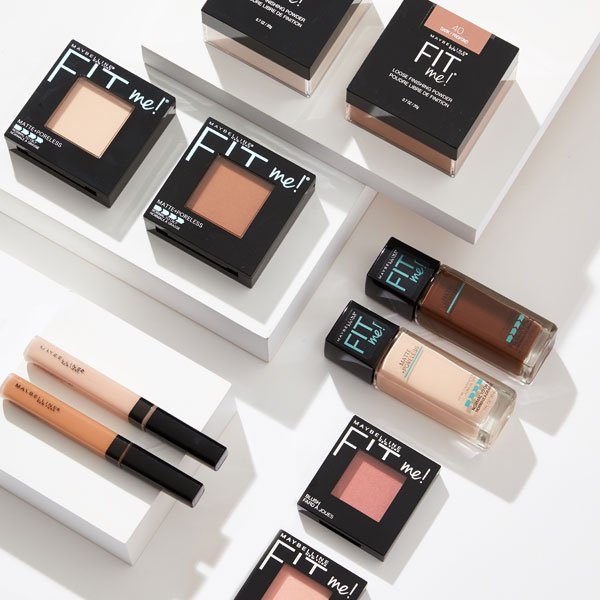 As tempting as it can be to go all-out with foundation (especially liquid foundation), you'll find that the best results happen when you work in light layers, only adding more in the areas that really need it. Light layers will stop your makeup from sliding off your face and avoid that cakey look!
When your makeup does start to run, resist the urge to reapply product. Layering on foundation again, again and again may trap oil in your pores and result in even oilier skin. Layers on layers don't make for a smooth, natural finish either. Instead, blot with blotting paper and touch up with pressed powder.
Finally, your foundation is only as good as the base you put it on. Consider adding a primer to your routine (we love the Fit Me Matte + Poreless Primer and never neglect skincare – whether it's a weekly exfoliation, mask or a peel.
Dream Radiant Liquid Hydrating Foundation

WHAT IS THE RIGHT FOUNDATION FOR DRY SKIN