WHAT IS THE RIGHT FOUNDATION FOR DRY SKIN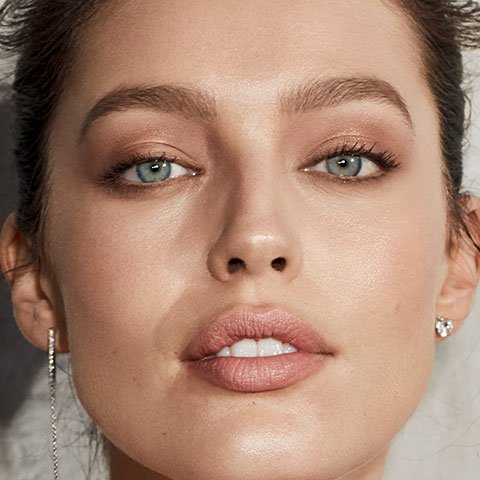 How To Keep Dry Skin Happy, Hydrated And Flawless All Day (And Night) Long.
Do flaky or rough patches of skin prevent you from getting your perfect base? You're not alone. Naturally
dry skin needs ultra moisturising care, and foundation that hydrates while delivering optimum coverage.
Here's what to look out for.
WHAT KIND FOUNDATION IS BEST FOR DRY SKIN?
Matte finishes and powder foundations aren't completely off the table, just look for some magic words: 'hydrating', 'dewy' and 'illuminating'. Liquid foundations offering light to medium coverage, especially those with moisturising ingredients will keep dry skin happy, hydrated and even. Sometimes, they even come with SPF (we're looking at you Fit Me Dewy & Smooth Foundation). If you're generally happy with the tone of your skin, you could also opt for a water-based foundation. These provide buildable, sheer coverage and will help moisturise the areas that need it without overloading pores – especially helpful if your skin is on the sensitive side. Explore our full range of foundation here.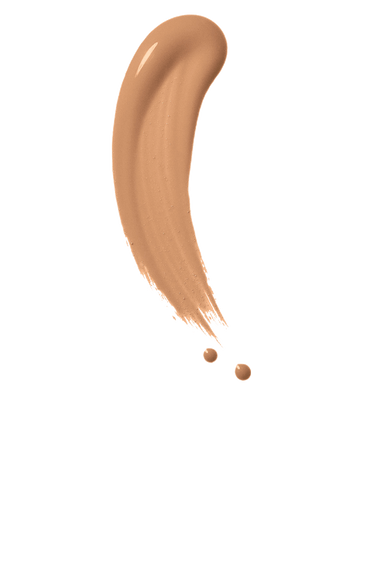 WHICH INGREDIENTS ARE BEST FOR DRY SKIN?
If you're on the lookout for the best hydrating foundation in the market, there are only two words you need to know: hyaluronic acid. Hyaluronic acid is an organic compound that helps skin stay hydrated. When added to skincare and beauty products, this natural miracle ingredient help smooth, plump and refresh your complexion.
HOW DO YOU APPLY FOUNDATION ON DRY SKIN?
Regardless of skin type, primer is a girl's best friend when it comes to flawless foundation. It's particularly important when skin is especially parched. Opt for a silicone- or water-based primer to boost hydration and extend your makeup's staying power. Our expert pick: Fit Me Dewy + Smooth Hydrating Primer. This lightweight and hydrating formula visibly smooths fine lines without clogging pores, creating an even base for your makeup. We're calling this a win.
For dry-skin types, less is more when it comes to setting powder too. Excess product can sap moisture out of your skin - and nobody wants to waste all that prep work! A light dusting across your T-zone will do the trick.
And finally, fingers won't cut it when it comes to applying foundation. When your skin is dry, it makes it more of a challenge to achieve an even application, so use a sponge or a brush instead. Be sure to press the foundation into your skin. No dragging, and definitely no swiping!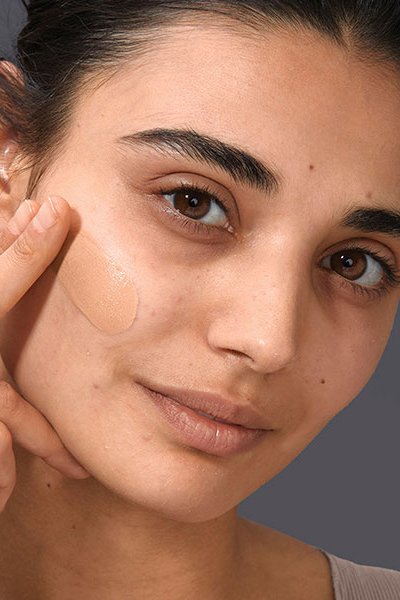 BEAUTY TIPS AND TRICKS FOR DRY SKIN
Makeup isn't the be all and end all of a flawless base. For those with dry skin, it's also important to invest in the right skincare routine. Exfoliate regularly, focusing on the areas that are most prone to dryness like around your nose and in the crease of your chin. This will minimise the odds of flaking. And, you know the drill… moisturise, moisturise, moisturise!