BEST NUDE LIPSTICK TO SUIT YOUR SKIN TONE
BEST NUDE LIPSTICK FOR YOUR COMPLEXION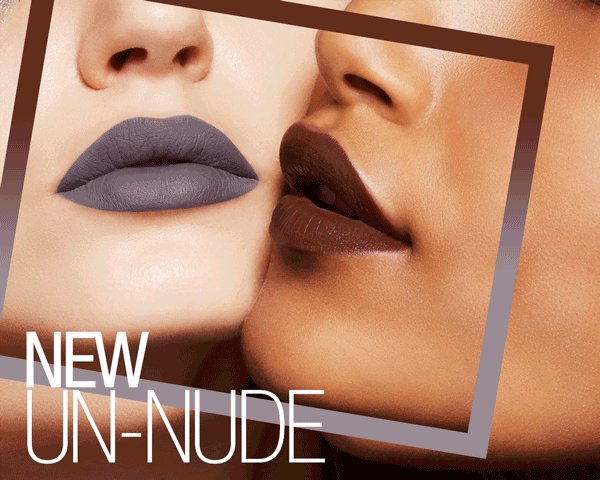 SKIN TONE: FAIR
If you have ivory to fair skin, aim for rosy-beige nude lipstick shades that add warmth and distinction to your skin tone. Steer away from straight-up beige shades or risk resembling the living dead rather than drop dead gorgeous (which is obviously the goal).
SKIN TONE: LIGHT/OLIVE
Ladies, consider yourself #blessed because skin with olive undertones can pull off most nude lip shades. But if you're set on living your best UnNude life, those with warmer undertones should look for caramel beige colour while cooler undertones can afford to go slightly darker to play up their complexion.
Recommended: SuperStay Matte Ink in Seductress or Poet
SKIN TONE: MEDIUM
If you have tan to caramel skin, the trick is balancing out the levels of beige and bronze to complement your skin tone. If you lean more towards a caramel nude lip, top it off with gloss to make the look really stand out. Otherwise, pink undertones will serve you well.
Recommended: SuperStay Matte Ink in Seductress or Ruler
SKIN TONE: DARK
Move over pasty pink, it's melanin's time to shine! Our dark skintone beauties can play with light and shadow with lipstick a shade lighter than their skin colour, or go mauve for a standout pout.
Recommended: SuperStay Matte Ink in Amazonian or Protector
Flex & Claire Rank Bizarre Makeup Trends | Maybelline Australia & New Zealand