How to Layer Mascaras Correctly
If you've ever fallen down a rabbit hole of online beauty tutorials, you'll inevitably pick up a tip or two. One that stands out from the rest is how to layer mascara - a simple trick that achieves a false lash effect without having to actually apply falsies. Sound too good to be true? You're in for a treat! Mascara layering is a quick and easy technique that will have you well on your way to your best lashes yet with just a few swipes of mascara. Because when it comes to mascara, sometimes more is more.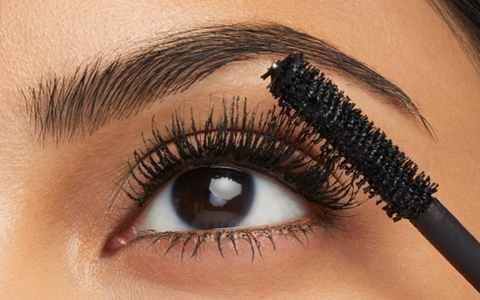 The best mascaras for layering
For those who want long, fluttering lashes but don't want to add ten minutes to your makeup routine, you'll be pleased to hear that layering mascara isn't complicated. It all comes down to knowing which types of mascara play nicely together.

• Start with a volumizing formula: When it comes to how to apply multiple coats of mascara, you need to start with a volumizer like The Falsies Lash Lift Volumising Mascara or the Full 'N Soft Waterproof Mascara. This will help plump each lash from root to tip.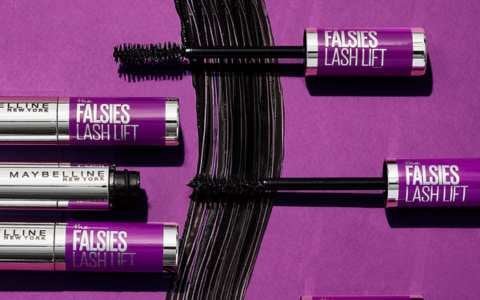 • Top it with a lengthening formula: This step will help separate and define the lashes. A winner in our book is the The Falsies Surreal Extensions Mascara which achieves +36% length and 10X volume for maximum impact.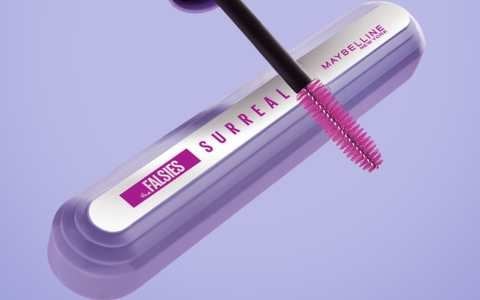 It's worth experimenting with a few different types of mascara until you find the pairing that gives you the effect you want (check out our guide on how to choose mascara). Just be sure to avoid specialised formulations like fibre and tubing mascaras. These are a definite no-no when it comes to layering as they're designed to work best alone.
How many layers of mascara should you put on?
So, how many layers of mascara should you wear? As many as you want! The trick with layering mascara to achieve a falsies effect (as opposed to clumpy, spidery lashes) is mostly down to technique and the types of mascara you use. Some mascaras just work better together than others. The trick is to balance the products you use so you achieve both length and volume, which is what will give your lashes the glow up you're after. Follow our technique below and layer to your heart's content.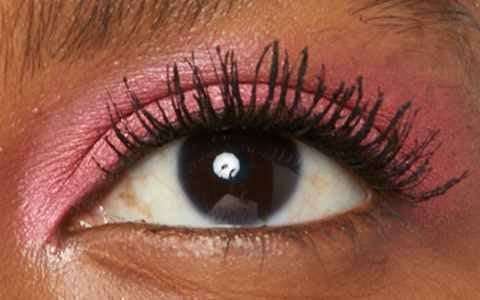 How long to wait between mascara coats
When it comes to how to layer mascara effectively, you can't rush the process! If you apply layer after layer without waiting, that's when you risk smudging and clumping. It's best to wait around 20-30 seconds between each coat to give the mascara enough time to dry. However, it's also important not to wait too long because your lashes will set and become too brittle for you to be able to add more coats smoothly.
How to apply multiple coats of mascara
Prep is key here! The first step when mascara layering is to curl your lashes. This will help lift them and avoid your mascara weighing them down.

Next up, is a good lash primer like Lash Sensational® Sky High Mascara Primer which will help lengthen and thicken the lashes. It contains ceramides and vitamin B5 - so it's ultra-nourishing too. These two steps will ensure that your lashes are ready to take on mascara, providing a good base to start from.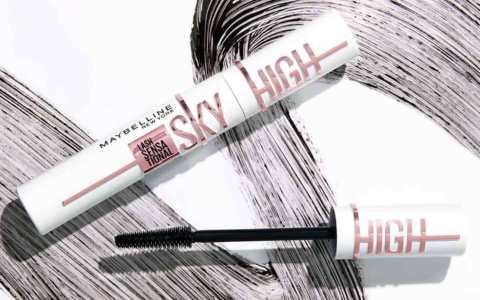 Start with a volumizing formula

No matter how many layers of mascara you put on, a volumizing formula is the ideal place to start. It creates the foundation for other layers, lifting and plumping the lashes. Volumizing formulas are also good at grabbing every lash which in turns creates a whole lot more impact. Colossal Curl Bounce Volume Mascara is made for this step as it gives you big, bouncy, clump-free curls, and it's also long wearing, so you can rest easy knowing your mascara will stay put for up to 24 hours.



Coat every lash with product

No lash should be left behind when it comes to how to layer mascara. A good technique to try is to start by applying mascara close to the root then wiggle the wand to work it into your lash line before working upwards to the end of the lashes. This also helps to create maximum volume by thickening and lifting the lashes. Another technique makeup artists recommend is to put the wand at the base of the lash line, then blink and repeat as needed. This trick helps coat every single lash.

Let each layer dry completely

If you want to avoid any dreaded clumping or smudging, it's important to take your time. Waiting 20-30 seconds (our recommended for how long to wait between mascara coats) to allow the mascara to dry will ensure that the next layer goes on smoothly and doesn't just stick and clump together. If you've gone through all this effort, the last thing you want is to undo all your hard work and end up with clumpy lashes!



Top off with a clump-resistant, lengthening mascara

The last, all important layer should be a clump-resistant, lengthening mascara like The Falsies Surreal Extensions Mascara or Lash Sensational Sky High Mascara to make your lashes look longer. A lengthening mascara is generally going to be a thinner formula which tends to glide over the lashes a little easier - a must when you've worked hard to create all that volume. Be sure to wiggle the brush from root to tip to achieve maximum length. Now, you can officially consider yourself a pro at how to layer mascara. Get ready to show off those lashes!

Ready to get mascara layering? We can help! Enlist the assistance of our Virtual Try On Tool to take it for a spin.